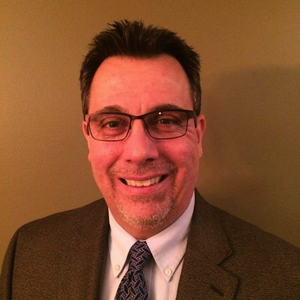 Mark currently works in publishing, where he curates content for healthcare professionals across many mediums. In this spotlight, Mark talks about the student groups and courses that enriched his undergraduate experience in the Communication program.
What is your favorite part about your current position? How did you get to where you are now?
I have been in the field of publishing for almost 30 years. My first publishing job was as an editor of college textbooks, working with college faculty to develop and publish books in the disciplines of history, science, and mathematics. Since then, I have spent 25 years at the American Academy of Pediatrics in a variety of publishing roles. I am currently the Director of the Department of Publishing, overseeing a staff of 30 publishing professionals. We are the largest pediatric publisher in the world, producing a robust line of clinical/professional and consumer publications. Our efforts over the past decade have been focused on leveraging our content into digital products (e-books, websites, mobile applications, videos) to meet the needs of our members and customers. The American Academy of Pediatrics is a professional membership organization of 64,000 pediatricians dedicated to the health, safety, and well-being of infants, children, adolescents and young adults. It has been tremendously rewarding to work for a mission-driven organization and to see the direct impact of my work on the health of children.
What aspects of your education as a communication student have been most beneficial to your career?
After completing my requirements, I became immersed in the curriculum of the Unit for Cinema Studies. I greatly enjoyed my interactions with UIUC faculty and fellow students in this area. My experiences during this time at UIUC greatly shaped my goals and objectives for establishing a rewarding career in some aspect of communications.
What advice would you give to current communication students about the professional realm?
A well-rounded communications professional is a valuable commodity in today's job market. Finely-honed communications skills are key to many professions and can be leveraged in your pursuit of a career or specific employment opportunity. Always emphasize the high-quality education you have received at a world-class institution!
What is most memorable about your experience as a student at UIUC? What were you involved with on campus?
I had an amazing undergraduate experience at UIUC, which fostered a love of life-long learning. While on campus, I worked with several groups that sponsored and programmed movies for the students on campus. I eventually was a co-founder of a group called CineDiscourse, which developed and ran several film series (screwball comedies, Hollywood musicals) that were paired with presentations by noted film scholars. It was a very special time in my life, one that I reflect upon often.