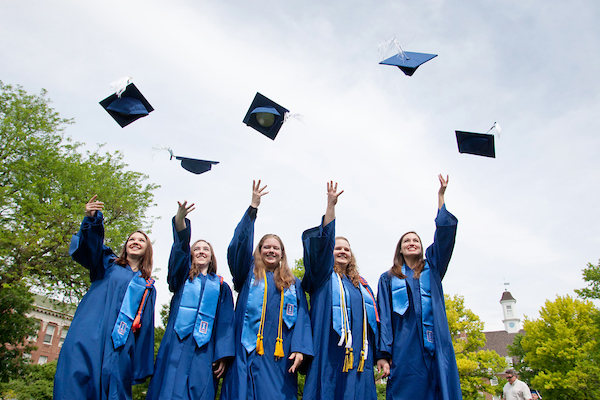 Alumni of the Department of Communication at the University of Illinois go on to do great things! Today they work in a wide range of professions in both private and public sectors. Our alumni are working across the globe as lawyers, marketing professionals, consultants, media agents, teachers, IT professionals, and more!
Since 1985, the alumni have supported the Illinois Tradition Awards, which are given annually each spring to outstanding graduate and undergraduate students who also go on to do great things. Thanks to the continuous generosity of our alumni, these awards have helped distinguish undergraduate and graduate students who foster and impact leadership and academic excellence. Because of our alumni , the Communication Department continues to hold its status as a leader in both research and teaching worldwide.
If you are a graduate of the Department, get a hold of us. We'd love to hear from you!
Attention Alumni
We need some help from all of you! If you are an alumnus from the Department of Communication here at the University of Illinois, and you would like to be featured as an alumni spotlight, please contact us for further information. Thank you!
Join the Department Group on LinkedIn
The department's LinkedIn group is a great way to network with other department alums and to keep in touch with the department. Head to LinkedIn and request to join "University of Illinois Department of Communication".