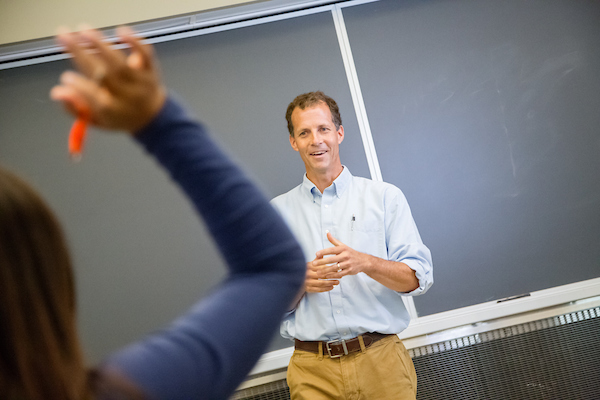 The major is designed to give students the critical tools they need to assume careers in both the public and private sectors (business, law, politics, health care, media, advocacy and nonprofit organizations, and so on). A Communication major develops in students a broad and deep critical awareness of the role of communication in building and sustaining a wide range of important relations in personal and corporate life. Students will develop analytical skills, research abilities, and proficiency in interpreting, writing, and speaking about communication, media, and culture.
In sum, a Communication major prepares students to become critical thinkers, avid consumers of information, and effective problem solvers in the 21st century in both their personal and professional lives. Communication is an appropriate major for:
students seeking a general liberal arts education;
students preparing for professional study in human resources, law, medicine, or business;
students preparing for graduate work in areas such as communication, media, policy, and cultural studies;
students preparing for careers in many different fields involving communication skills (for example, business management, sales, public relations, media-related fields, human resources, consulting, politics, and the like).
What can you do with a degree in Communication?
Careers in Business and Industry
Business manager
Speech writer
Opinion researcher
Customer service representative
Communication consultant
Director of communication
Training and development specialist
Special events planner and coordinator
Pharmaceutical salesperson.
Careers in Media, Marketing, and Advertising
Account executive

Marketing specialist
Media buyer
Media relations specialist
Booking agent
Communications Director
Careers in Government and Education
Press secretary
Public affairs specialist
News bureau writer or editor
Publication copywriter
Community affairs specialist
University professor
For more examples of how students have applied their Communication degree, check out our alumni spotlights!