Image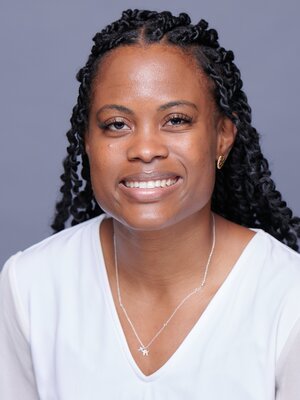 Five Questions with Alumna Sarah Hartwell
Interview by Daria Zelen
What is your current position, and how did you get to where you are today?
I am currently a Human Resources Manager at Nestle USA, supporting our Sales organization. HR was not on my original list of something I wanted to pursue when first entering college, but I had a professor that influenced me to learn more about the profession. My mom has also been working in the HR field for 30+ years, but even with that exposure growing up, I still didn't really know what it meant to be in HR. I had the opportunity to be an HR intern for Nestle, then was hired in their HR development program. Since joining Nestle, I have said yes to several opportunities that have allowed me to learn different sides of the business and live all over the country. Throughout my career with Nestle, I have stayed curious and have tried to be a sponge to learn as much as possible during each opportunity.
What has been your proudest achievement?
My proudest professional achievement was becoming a people leader and managing a team of three. During this experience, I was able to build the capabilities of my team and learn how to get work done through others. In my first year managing people, I experienced several stressful situations but managed to receive my highest performance rating that year.
What aspects of your education as a communication student have been the most beneficial to your career?
Business and Professional Communication, Public Speaking, and Interpersonal Communication are probably the areas that have been the most beneficial in my career.
Getting hired can be really difficult, what are some tips you would give to communication majors entering the workforce?
Having a strong resume is important, but I think it's even more important to know your story and what makes you unique.
Transferable skills are your friend. Whether it's through previous work experiences, internships, hobbies, etc. make sure you are able to identify and clearly articulate what skills you exemplified in each of your experiences.
Network, network, network! LinkedIn is a powerful tool, but there are also several people resources right there on campus. When reaching out to make a connection or to learn about a specific profession, come prepared with some potential questions. The goal is to make organic and meaningful connections as you are navigating different career paths and interests.
What advice would you give to current communication students?
There is so much you can do with a Communication degree, so do not limit yourself to one field. My main piece of advice would be to network, learn about the different professions that align with your interests, and do your best to get exposure and experience in those areas.