Image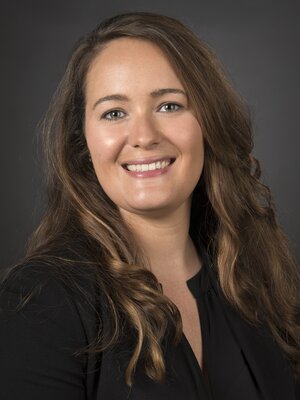 Kathleen Nolan is currently a Senior Consultant at Northern Trust, where she works in the field of Organizational Communication. In this spotlight, Ms. Nolan shares some memories and wisdom related to her undergraduate experience at a Communication major. Thank you Kathleen for speaking with us!
What is your current position and how did you get to where you are now?
I am currently an Officer at Northern Trust. I work as a Senior Consultant on our Business Infrastructure Optimization team within our Wealth Management business unit. In this role, I do project-based work to help improve processes within our division.  After completing my undergraduate degree, I took five years off of school and am now pursuing my Master's in Business Administration at DePaul University in the evenings while working full time at Northern Trust.
After graduating from Illinois, I worked as an Account Manager for a small trade show exhibit company for 2.5 years. I had several connections at Northern Trust, and when the opportunity arose to move, I took it! I have been at Northern Trust for four years. Prior to my current role, I was an RFP (Request for Proposal) Writer for our institutional business. On that team, we responded to proposals from prospective clients in order to win new business. During that time, I participated in the Advancing Professionals Resource Council's (APRC) Case Challenge. The Case Challenge is an annual event where young professionals are grouped together to come up with innovative solutions to real issues Northern Trust is facing and present their solutions to a group of senior leaders.
Participating in the Case Challenge sparked my interest in problem solving and process improvement. After 2016's Case Challenge, I set out to find a role that suited those interests, and I did. I have been on my current team ever since.  I have stayed involved with the Case Challenge and APRC by mentoring other Case Challenge teams and helping to plan this year's competition.
What aspects of your education as a communication student have been most beneficial to your career? In what ways do you use your communication education in your career?
A communication degree gives us a broad scope of transferable skills. I've had the opportunity to try out multiple avenues in my career, and my communication degree has supported me throughout that process.
I use my communication degree daily! My work involves a variety of communication-based practices. For many of my consulting projects, I am responsible for interviewing stakeholders to gain information, participating in and running meetings, and creating and executing communication plans.
One of my favorite classes was Dr. Shirley Faughn's class, CMN 411 – Organizational Comm Assessment. She taught us the value of active listening – and the importance of learning everyone's names! We would go around class every session until each person could properly introduce every other student in class. That stuck with me, and I now make a point to repeat everyone's name that I meet, "Hi [person's name], it is nice to meet you." It has been especially helpful when running into colleagues in the halls or elevators at work. It is always nice when people remember your name!
What advice Would you give to current communication students about the professional realm?
Take advantage of every opportunity – you never know where it will take you! I was a Communication Leader during my tenure in Champaign, and I am still good friends with fellow Leaders. If you have the opportunity to join a club or organization at school (or after), I highly recommend doing so. At work, joining APRC helped me to feel more engaged in Northern Trust by meeting other like-minded people and learning more about the organization and culture.
My other piece of advice is that there is something you can learn from every situation – if you don't like your job or have a tough relationship with a colleague or boss, reframe your mindset. There is always something you can learn, whether that is job skills, navigating tough situations, or even what you do or don't want out of a job or career.