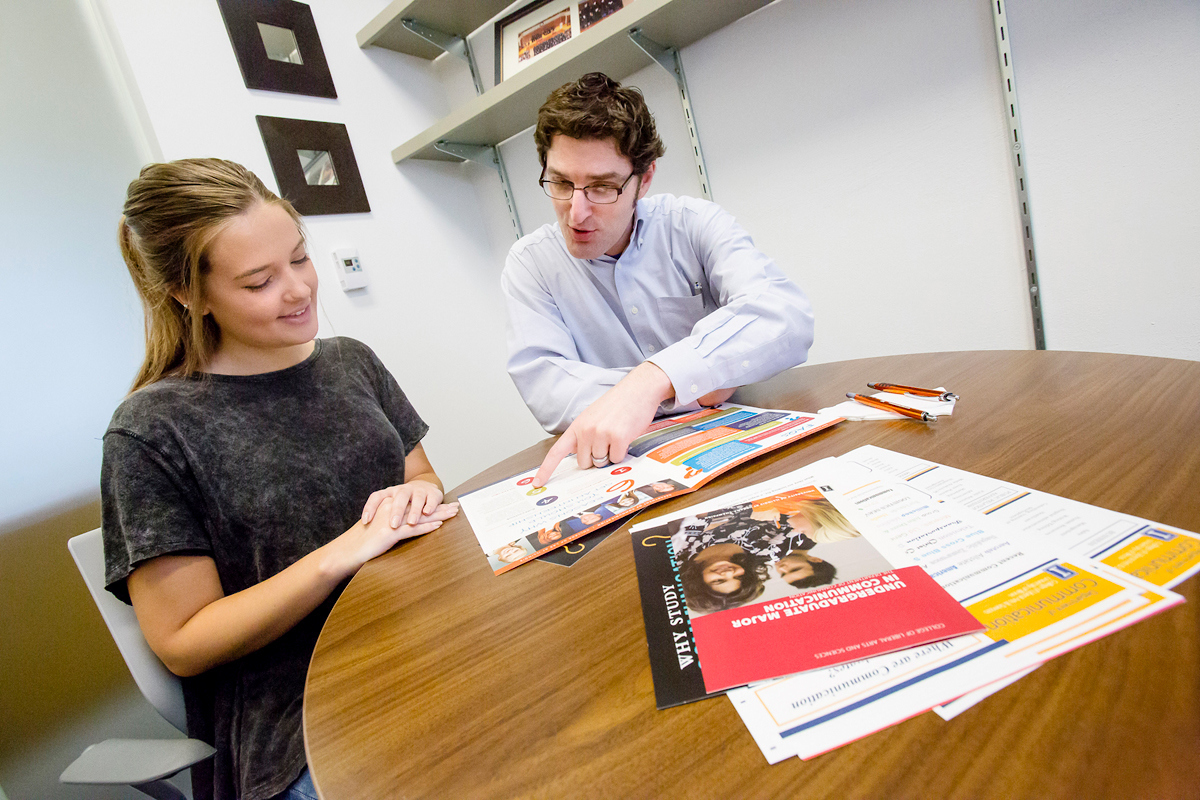 Undergraduate Academic Advising Office
Location: 702 S. Wright Street, room 3051
Phone: (217) 333-1647  
General Email: CMNAdvising@illinois.edu
Days: Monday - Friday
Hours: 9:00 am – 4:30 p.m. (Closed from 12:00 to 1:00 p.m.)
Communication Advising welcomes students interested in learning about educational and career opportunities in the field of Communication. We strive to create a welcoming and inclusive community of support to empower all our students to take ownership of their education, create an enriching academic experience, and achieve their academic, professional, and personal goals. Advisors are here to help you map out your path to achieve your goals, combine your education and passions for enriching careers, and help you build the skills and confidence to become your best self.
Who is your Advisor?
Communication majors are not assigned to a specific Academic Advisor. You are free to select your advisor based on availability, interest, or any other factor.
Advising Appointments
15 Minute (Virtual or In-Person)
Ideal for quick questions like double-checking class schedules, registration issues, or other simple questions.
30 Minute (Virtual or In-Person)
For more in-depth discussion about classes, major and minors, graduation plans, career decisions, or more complex issues.
Schedule an Appointment
More information can be found on the Communication Undergraduate Advising Moodle page