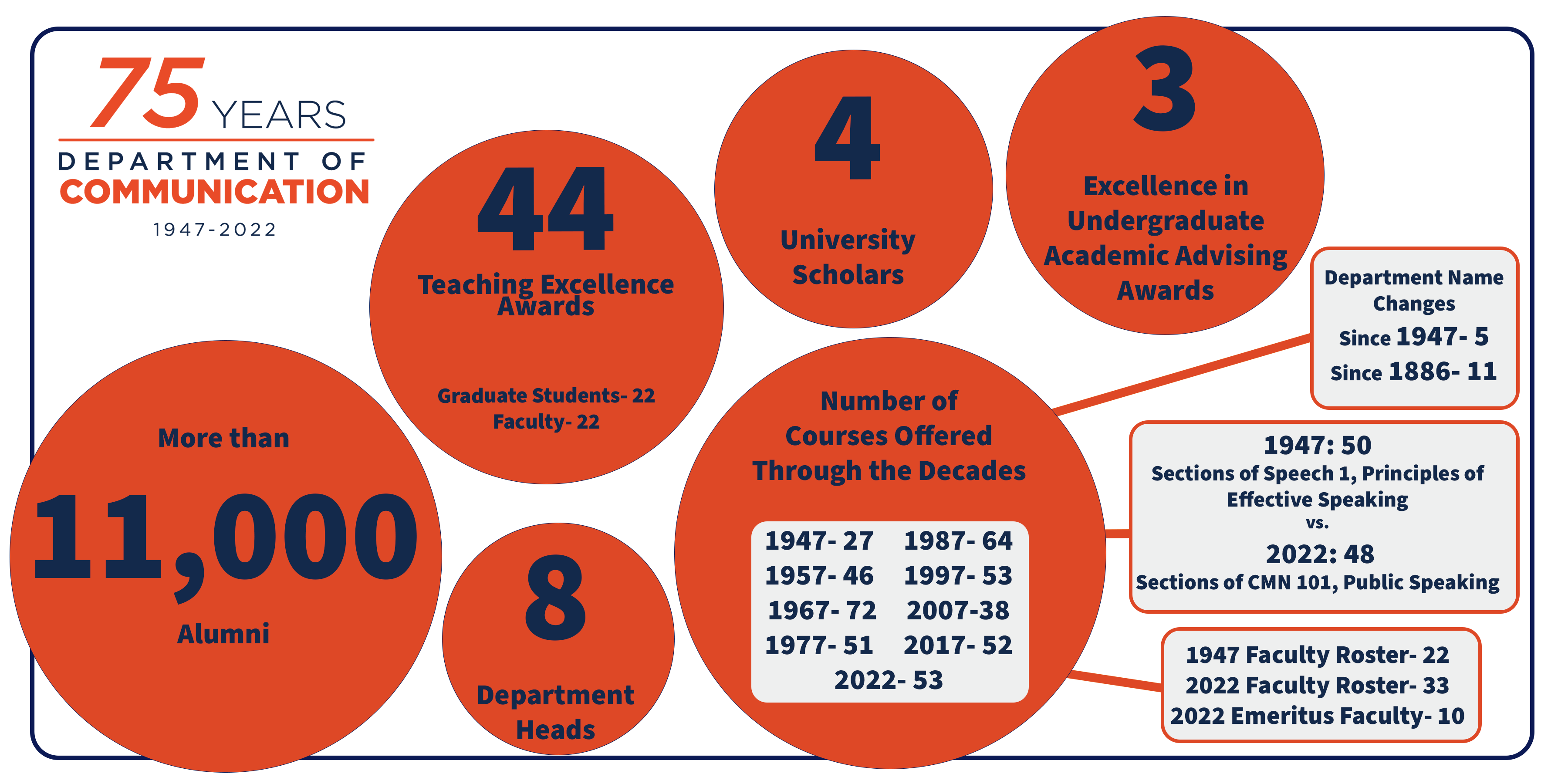 As we celebrate our 75th anniversary throughout the 2022-2023 school year, we are looking to our alumni to help us preserve individual alumni stories and memories.
Let us tell your story and share it with our ever-expanding community of communicators throughout the world.
All submissions will be reviewed before being posted to the Memory Wall section of the website.
Consider these ideas:
Your favorite memory as a student in the Department of Communication (or its other iterations).
Do you have a memory about your favorite instructor, professor, or advisor?
Were there any department activities or events that were particularly memorable for you?
Do you have any memories from your favorite class?