A Symposium to Celebrate the 75th Anniversary of the Department of Communication 
When: Friday, March 31 to Saturday April 1, 2023 
Where: 1000 Lincoln Hall 
During the spring semester, the department will gather faculty, graduate students, and alumni for a two-day research symposium in Lincoln Hall followed by a celebratory dinner at Carmon's near downtown Champaign (Livestream information below).  
Schedule of Events: 
Friday, March 31, 2023, 3:30-5:00pm, 1000 Lincoln Hall 
3:30-5:00pm
Natalie Lambert, Optum Labs and Indiana University
"Engaged Health Communication Research: Solving Wicked Problems by Learning from People's Experiences"
Respondent: Laura Miller, University of Tennessee
In a world full of wicked problems like climate change, pandemics, and wide-spread chronic disease, engaged research is essential for both detangling complex problems and designing innovative solutions. Dr. Lambert is an engaged communication researcher with over 13 years' experience discovering the social, attitudinal, and environmental factors of health by engaging with hundreds of thousands of research participants via innovative channels and methodologies. In this talk Dr. Lambert will share how she conducted engaged research with coffee farmers, covid survivors, and patients managing chronic disease to identify their mental models for their health experiences and translate these findings into public policy and innovative health products. Finally, Dr. Lambert will discuss the growing demand in the health care industry for scientific insights that can be used to build precision customer engagement strategies.
Image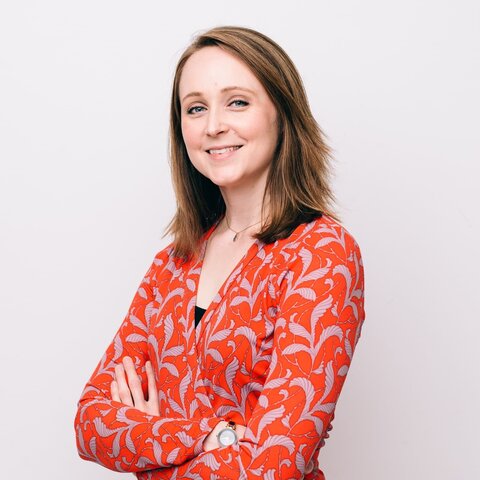 Natalie Lambert (Ph.D., University of Illinois) is a communication expert and medical researcher with over 13-years experience discovering the social, attitudinal, and environmental factors of health by engaging with hundreds of thousands of patients via innovative channels and methodologies. At Optum Labs, Dr. Lambert conducts engagement and behavioral science research to understand customers' mental models and health experiences in order to shape product design and build effective engagement strategies. In her prior role as an associate professor in the Department of Biostatistics and Health Data Sciences at Indiana University School of Medicine, Dr. Lambert conducted engaged precision health research and helped craft national policy around long covid. Her research is focused on understanding patients' experiences with chronic disease, and she does this by collaborating with clinicians and patient groups, utilizing a variety of computational (NLP, AI/ML) and traditional (qualitative, quantitative) research methods. Dr. Lambert uses computational analytics and her health communication expertise to create research-based, innovative patient engagement strategies. Her work has appeared in Nature: Scientific Reports, before the White House Covid Task Force, the New York Times, and Rolling Stone.
Image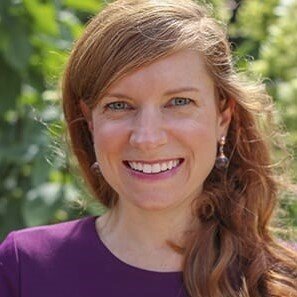 Laura Miller (Ph.D., University of Illinois) received her Undergraduate, Masters, and PhD degrees from the Department of Communication at the University of Illinois at Urbana-Champaign. She is an Associate Professor in the School of Communication Studies at the University of Tennessee, where she teaches courses in communication theory, health communication, and qualitative methods. Her research explores how individuals communicate about health, how families communicate support amid health stressors, and how illness-related uncertainty is managed. She was awarded the William H. Swain Professorship in 2022 recognizing an outstanding record of research, teaching and service that uniquely contributes to the University of Tennessee. She currently serves as the Director of Programs Abroad for her School and has taught in Beijing, Dublin, and Sydney.
Saturday, April 1, 2023, 12:00-5:00pm, 1000 Lincoln Hall
12:00-1:15pm
Julius Riles, University of Missouri
"Mental Illness Stigma and Opportunities for Communicating Halo: The Interplay between Media Use and Social Relations"
Respondent: Andrew Weaver, Indiana University
Roughly half of all U.S. adults will be diagnosed with a mental health condition at some point in their lifetime. The ways in which popular media portray individuals of this health identity have notable implications for the social conditions they will experience. This presentation will explore the phenomenon of mediated mental illness stigma and its influences on how audiences think about mental illness, as well as those known to be managing these health conditions. Research will be discussed which investigates the nature of modern mental illness representation, as well as systematic outcomes associated with exposure to such portrayals. Lastly, situations in which media can be used to reduce stigmatizing outcomes, as well as additional future research directions will be explored.
Image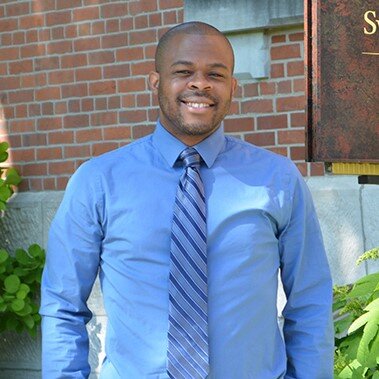 Julius Matthew Riles (Ph.D., University of Illinois) is Associate Professor in the Department of Communication at the University of Missouri, where he researches the interplay between media use and social relationships. He approaches this examination from several perspectives. Specifically, Dr. Riles psychologically explores how exposure to social group portrayals can influence social perceptions and inclinations pertaining to those groups, the mechanisms by which social relationships influence media use, and the experience of parasocial relationships with figures in the media. His research agenda concerns practices pertaining to both traditional and digital media, and his interdisciplinary approach has led to research in the sub-disciplines of both health communication and political communication. Dr. Riles has been published in outlets such as the Journal of Communication, New Media & Society, Communication Research, Media Psychology, Communication Monographs, and Health Communication. He currently serves as Co-Director for the Media & Diversity Center, a research and outreach organization based out of the University of Missouri.
Image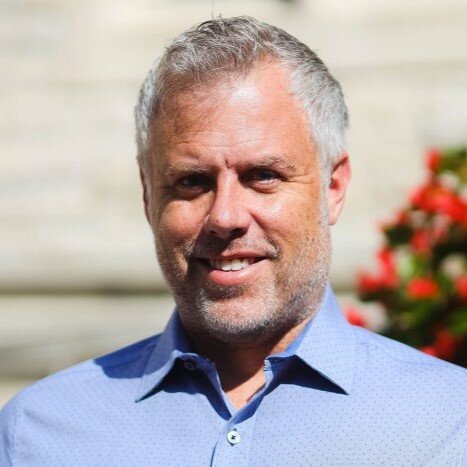 Andrew Weaver (Ph.D., University of Illinois) is Associate Professor in the Media School at Indiana University. His program of research could broadly be described as media psychology. He is interested in why people consume certain types of content and how this content affects them. He has research projects currently in progress in media violence, moral choice in video games, and race and selective exposure.
1:30-2:45pm
Young Mie Kim, University of Wisconsin
"Covertly Targeted: How Digital Campaigns Steal American Democracy"
Respondent: Marisa Smith, Michigan State University
As indicated in the Jan 6 Capitol riot, voter suppression, foreign election interference and such, the integrity of elections is deeply challenged. Public debates center around whether and how digital platforms paly a role in such tragic incidents by spreading disinformation. Despite the mounting concerns, relatively little systematic observation of the landscape of digital campaigns exists, partly due to methodological challenges. By utilizing a user-based, real-time online behavior tracking tool and "reverse engineering" techniques, Kim's research provides a bird-eye view of undisclosed digital campaigns that targeted certain segments of American voters. By combining computational and conventional social science approaches, Kim's research identifies those exposed to covertly targeted voter suppression campaigns and assesses the effects of the individual exposure on election outcomes including actual voter turnout. The talk offers insight for relevant regulatory policies and discusses the normative implications for the functioning of democracy.
Image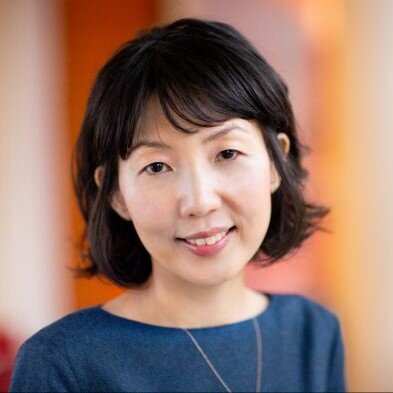 Young Mie Kim (Ph.D., University of Illinois) is a professor in the School of Journalism and Mass Communication and the Faculty Affiliate of the Department of Political Science at the University of Wisconsin-Madison. Kim's research concerns data-driven, algorithm-based, digitally mediated political communication. Her recent research project, Project DATA (Digital Ad Tracking & Analysis), empirically investigates the sponsors, content, and targets of digital political campaigns across multiple platforms with a user-based, real-time, ad tracking tool that reverse engineers the algorithms of political campaigns. Kim's research, "The Stealth Media? Groups and Targets behind Divisive Issue Campaigns on Facebook," identified Russian interference in the 2016 US presidential election on Facebook. The work received the Kaid-Sanders Best Article of the Year in Political Communication (2018) awarded by the International Communication Association. Kim testified at the Federal Election Commission's hearings on the rulemaking of internet communication disclaimers and presented Congressional briefings on election interference on social media. Her research on Russian election interference in the US presidential election was cited by the Senate Select Committee on Intelligence. Kim spoke at the European Parliament on her research on data-driven political advertising and inequality in political involvement.
Image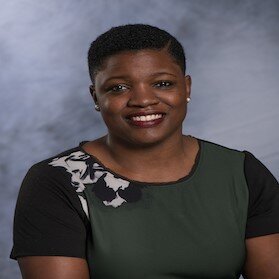 Marisa A. Smith (Ph.D., University of Illinois) is an Assistant Professor in the Department of Advertising + Public Relations and the School of Journalism. Her research investigates news disseminated in digital environments and the sociopolitical influence of these messages. Her work highlights that a critical component for understanding the political implications of digital information environments is examining its implications for racial perceptions. Through investigating the effects of socially mediated messages on stereotype endorsement, public policy support, political polarization, civic engagement, and political opinion, her work assesses the implications of digital information environments on democracy.
3:00-4:25pm
Robin E. Jensen, University of Utah
"Changes in Gynecological Science and Medicine: 20th Century Efforts to Incorporate Women's Health and Care into a Grim Discipline"
Respondent: Ian Hill, University of British Columbia
The origin story of U.S. gynecology is one defined by extreme violence and exploitation. In the mid-nineteenth century, Dr. J. Marion Sims experimented—without anesthesia--on enslaved Black women and impoverished Irish immigrant women under his care who were suffering from reproductive health complications. He used the data he garnered from these inhumane surgical experiments to publish reports in renowned scientific journals and, ultimately, found gynecology as a science and medical practice. But although Sims is widely cited as the "founder" or "father" of the field, he ultimately had nothing close to the last word about what gynecology would be or become in the years that followed. In this talk, I explicate several of the critical yet underrecognized and undertheorized interventions enlisted by twentieth-century gynecologists such as Drs. Helen Octavia Dickens, Sophia Kleegman, and Hannah Stone to transform gynecology from the inside out during this time. Their discursive traces provide insight into the means by which science and medicine can evolve and change for the better, as well as guidance for contemporary efforts to secure much-needed reproductive health and justice in the twenty-first century.
Image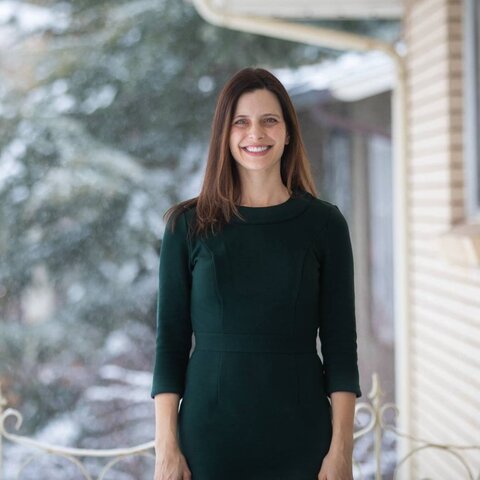 Robin E. Jensen (Ph.D., University of Illinois) is a professor in the Department of Communication at the University of Utah. She studies historical and contemporary discourses concerning health, science, sex, and gender, and is the author of Infertility: Tracing the History of a Transformative Term (2016; Pennsylvania State University Press) and Dirty Words: The Rhetoric of Public Sex Education, 1870-1924 (2010; University of Illinois Press). Her current book project on the history and rhetoric of U.S. gynecology is supported by a National Endowment for the Humanities Faculty Fellowship and Summer Stipend. She is the inaugural series editor for the Johns Hopkins University Press Health Communication book series and has recently completed her term as Rhetoric Society Quarterly's Associate Editor for Special Issues.
Image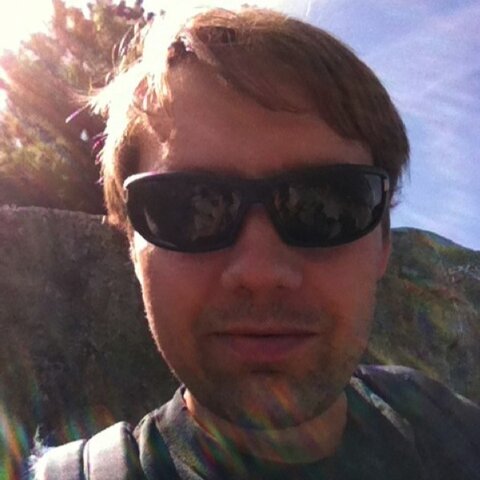 Ian E. J. Hill is an Associate Professor in the History and Theory of Rhetoric in the Department of English Language and Literatures at the University of British Columbia, where he is also affiliated with UBC's Graduate Program in Science and Technology Studies. In addition to the history and theory of rhetoric, his research and teaching focus on rhetoric and violent technologies – the ways people advocate, resist, design, and otherwise argue and debate dangerous machines and systems, as well as how technologies themselves are persuasive. He published Advocating Weapons, War, and Terrorism: Technological and Rhetorical Paradox in 2018. His work has also appeared in Quarterly Journal of Speech, Advances in the History of Rhetoric, African Yearbook of Rhetoric, Western Journal of Communication, Communication and Critical/Cultural Studies, Philosophy & Rhetoric, Rethinking Marxism, Kenneth Burke Journal, Communication Teacher, and several edited collections, including Rhetoric and Guns, Handbook of Communication and Security, and Burke in the Archives.
4:15-5:00: Discussion 
"The symposium will also be livestreamed via YouTube here: https://www.youtube.com/@CommunitiesofCommunication/streams
After each presentation, you can send questions to our speakers using this form: https://forms.illinois.edu/sec/1340148228
Celebratory Dinner: 
Saturday, April 1, 6:00-8:00pm, Carmon's 804 N. Neil St., Champaign, IL 61820.  
Formal attire is not expected. Parking is available.
Colloquia:
Dale Brashers Memorial Lecture
Daena Goldsmith
Friday, April 21, 2023
3:30-5:00 pm 1090 Lincoln Hall