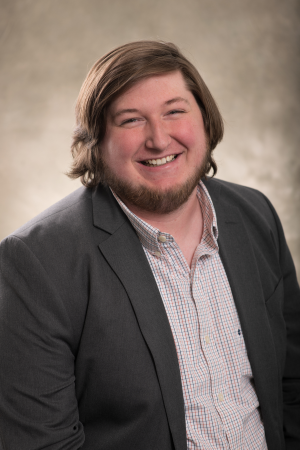 Contact Information
3001 Lincoln Hall, MC-456
702 South Wright Street
Urbana IL 61801
Office Hours
TR 11:00-12:00 or by appointment
Biography
Wallace Golding is a graduate of the University of Alabama at Birmingham and an MA student in the Department of Communication at the University of Illinois, where he studies rhetoric and public discourse.
Research Interests
Rhetoric and Public Discourse
Research Description
Wallace studies the rhetorics of protest, resistance, and political identity, exploring articulations of each at various moments in American history. He is particularly interested in how social movement actors construct their identities, surroundings, and bodies in relation to prominent understandings of citizenship and rights. In other words, Wallace's work seeks to understand how advocates and activists rely on discourse to navigate their worlds and strive to make good on the promises of the United States.
More recently, Wallace has become interested in the effects of new media on public argument, especially in the contexts of social movement and protest. He considers, in part, how rhetorical critics might use computational methods to make sense of large corpora of texts, such as tweets, or a series of political addresses. This is the subject of some of his current work, which examines online discourses surrounding contemporary social movements and moments of social and political turmoil.
Education
BA, University of Alabama at Birmingham
Courses Taught
CMN 101: Public Speaking
CMN 111/112: Oral and Written Communication I/II