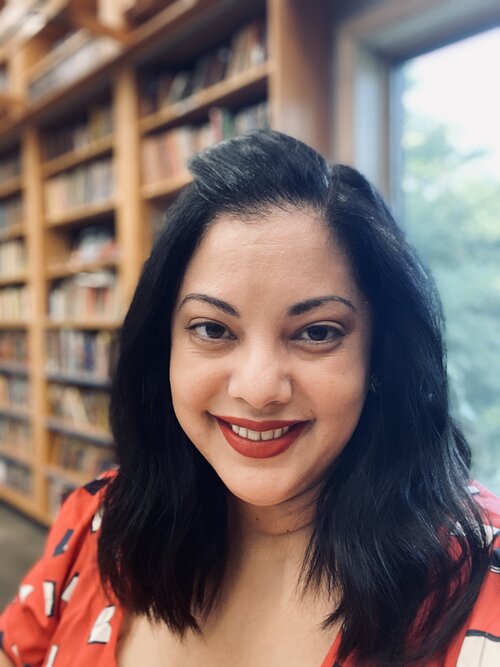 Contact Information
Mailing:
3001 Lincoln Hall, MC-456
702 S. Wright St. Urbana, IL 61801

Office Hours
Lincoln Hall 4070
Wednesdays 11 - 1pm and by appointment. Zoom meetings available.
Research Interests
rhetoric, rhetorical criticism, public address, television, gender, race
Research Description
Twenty-five years ago, rhetorical scholar Bonnie Dow argued "television works rhetorically to negotiate social issues: to define them, to represent them, and ultimately, to offer vision of their meanings and implications." In this tradition and as a rhetorical critic, my research investigates the ways television constructs collective meanings about modern cultural issues surrounding race and gender. Television is both meaning-making and meaning-sharing, giving it outsized impact in how representations are accepted by audiences and integrated into policies, laws, and cultural attitudes. The expansion of television into the digitized sphere has increased this impact in both size and scope, making critical examinations of the medium vital to answering questions about the role of television in our everyday life.
Education
BA in Organization Communication, Bradley University 2017
MA in Communication Studies, University of North Carolina at Charlotte 2019
Awards and Honors
Illinois Distinguished Fellow
Courses Taught
CMN 111: Written and Oral Communication I
CMN 112: Written and Oral Communication II
CMN 432: Gender Communication
Highlighted Publications
Book Chapters
"Rhetorical Theory." In Researchers Toolbox: Foundational Methods in Communication, edited by Ryan J. Hurley. Dubuque, IA: Great River Learning, 2021
"Rhetorical Criticism." In Researchers Toolbox: Foundational Methods in Communication, edited by Ryan J. Hurley. Dubuque, IA: Great River Learning, 2021
Popular Press
"How TV Lied About Abortion." Vox, October 14, 2021 https://www.vox.com/culture/22715333/tv-abortion-plot-storyline-lies