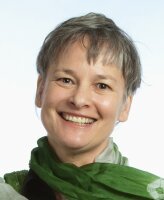 Contact Information
3001 Lincoln Hall, MC-456
702 S. Wright Street
Urbana, IL 61801
Research Interests
Extensive field and archival research into festivals, tourism, parades, dance traditions, oral history, theme parks, commemorations, and historical performances.
Research Description
Susan G. Davis is a scholar of folklore and communication. Her research focuses on the significance of vernacular culture in every day life; the ethnography of commercial culture; the politics of culture and cultural research.Professor Davis's current research looks at the life and work of Gershon Legman (1917 -- 1999), social critic, folklorist of sex and historian of censorship.
Education
Ph.D., University of Pennsylvania
Additional Campus Affiliations
Highlighted Publications
Book Contributions
Davis, S. "Eros meets civilization: Gershon Legman confronts the post office." Serpents in the Garden: Liaisons of Sex and Culture, edited by Alexander Cockburn, edited by Jeffrey St. Clair. Oakland, CA: AK Press, 2004.
Davis, S. "Space jam: Media conglomerates build the entertainment city." Gender, race, and class in media: A text-reader, edited by Gail Dines, edited by Jean Humetz. Thousand Oaks, CA: Sage Publications, 2003.
Journal Articles
Davis, S. "Proverbial wisdom: Every dog shall have its day." Qualitative Inquiry, vol. 9, 2003, p. 822-827.