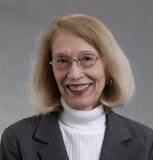 Contact Information
3001 Lincoln Hall, MC-456
702 S. Wright Street
Urbana, IL 61801
Research Interests
Primary interest in functional message analysis, with additional interests in selection of conversational partners; gender comparisons in interpersonal contexts, and instructional issues
Research Description
One of Professor Clark's recent functional message analyses focused on the impact of variations in level of distress and degree of responsibility of the distressed individual for the problem on the types of message features friends incorporate in their comforting messages. She found level of distress and responsibility for problem both produce marked impact on message construction, but largely on different features of the message.
Education
Ph.D., University of Wisconsin
Highlighted Publications
Journal Articles
MacGeorge, E. L, R. A. Clark, and S. J. Gillihan. "Sex differences in the provision of skillful emotional support: The mediating role of self-efficacy." Communication Reports, vol. 15, 2002, p. 17-28.