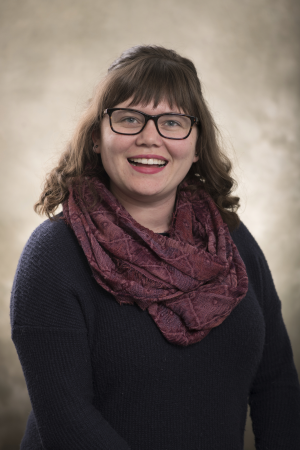 Contact Information
3001 Lincoln Hall, MC-456
702 South Wright Street
Urbana IL 61801
Biography
Pam is a PhD student in the Department of Communication where she studies visual national identity.  Her research has recently been focused on depictions of housing, especially during the 2008 financial crisis. 
In 2019-2020, Pam is working as a Peer Leader for Communication 111/112 and is the Lead Program Administrator for Engineer SPEAK.
In her free time, she enjoys spending time with her dog, Shy the Dalmatian/Beagle, and baking bread and cookies in the kitchen. She's a coffee fan and also loves the rain, two influences from the time she spent living in Seattle for her undergraduate degree.
Education
MA, Syracuse University, Communication and Rhetorical Studies
BA, BAC, Pacific Lutheran University, Communication and Political Science
Courses Taught
CMN 340: Visual Politics
CMN 111 & 112: Introduction to Oral and Written Communication I & II