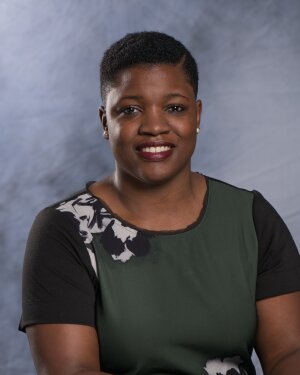 Contact Information
3001 Lincoln Hall, MC-456
702 South Wright Street
Urbana IL 61801
Biography
Marisa A. Smith is currently a PhD candidate in the Department of Communication at the University of Illinois, Urbana-Champaign. Her research investigates news disseminated in digital environments and examines the sociopolitical influence of these messages. Specifically, her work highlights that a critical component for understanding the effects of digital information environments is the consideration of racial portrayals that saturate these online platforms. Through investigating the effects of racial portrayals on stereotype endorsement, public policy support, political polarization, civic engagement, and political opinion, her work assesses the implications of digital information environments on democracy. Her work has been featured in Social Media + Society and New Media & Society. In Fall 2020, she will join the College of Communication Arts and Sciences at Michigan State University as an Assistant Professor in the Department of Advertising + Public Relations and the School of Journalism.
Research Interests
Mediated Communication and Technology
Grants
2019 - Barrow Minority Doctoral Student Scholarship
2019 - The Ruth Anne Clark Scholarship Award
2018 - NCA Diversity Travel Award
2017 - President's Research in Diversity Travel Award
Awards and Honors
2019 - The Karl R. Wallace Award
External Links
Highlighted Publications
Book Contributions
Dixon, Travis L, Kris R. Weeks, and Marisa A. Smith. "Media constructions of culture, race, and ethnicity." Oxford Research Encyclopedia of Communication, Oxford University Press, 2019.
Journal Articles
Bigman, Cabral, Marisa A. Smith, Lillie D. Williamson, Arrianna Planey, and Shardé McNeil. "Selective sharing on social media: Examining the effects of disparate racial impact frames on intentions to retransmit news stories among US college students." New Media & Society, 2019.