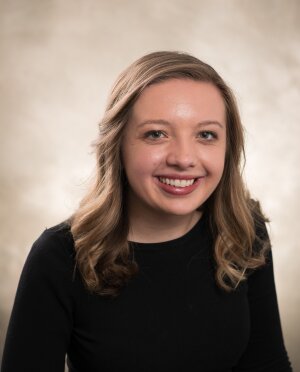 Contact Information
3001 Lincoln Hall, MC-456
702 South Wright Street
Urbana IL 61801
Office Hours
12:00 PM Thursday
By Appointment
Research Areas
Biography
Lauren Kriss is originally from Austin, TX but graduated with her BA in Public Relations from Texas Tech University in 2019. She has served in the Texas Tech Honor's College First-Year Experience program and competed with Texas Tech in the National Student Advertising Competition in the past. Currently, she is working on her master's in the department. She researches health persuasion and how entertainment media effects health behaviors.
Currently, she teaches discussion sections for CMN 102: Intro to Communication
Research Interests
Health Communication Campaigns
Social Marketing
Persuasion
Research Description
Lauren Kriss is interested in using social marketing and health communication approaches to encouraging changes in health behavior. Currently, she is working on projects related to organ donation and concussion prevention.
Education
B.A. Public Relations, Texas Tech University
Courses Taught
CMN 101 Public Speaking
CMN 102 Intro to Comm