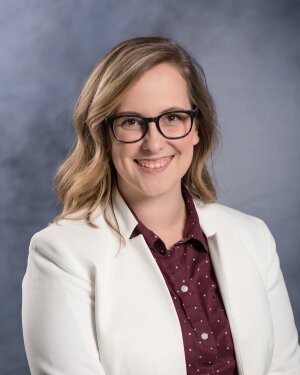 Contact Information
3001 Lincoln Hall, MC-456
702 South Wright Street
Urbana IL 61801
Biography
Katie P. Bruner is a PhD candidate in the Department of Communication at the University of Illinois and a 2019-2020 Research Fellow with the Illinois Program for Research in the Humanities. Her research investigates the role of technology in the history of rhetoric.
She pursues this research by examining the way people discuss and design technological artifacts as a practice of rhetorical expression. She also writes rhetorical histories of technological artifacts, actors, and communities of practice. She is interested in how attitudes toward technology, technological cultures, and technological artifacts themselves, function as key components of rhetorical culture.
In her dissertation, Katie draws on archival materials at the Massachusetts Institute of Technology (MIT), mapping the mode(s) of vision constructed and promoted by the work of midcentury artists, engineers, and computer scientists within a shared institutional context. These figures utilized vision to measure, to represent, and to control systems of information, and MIT used vision to assert its authority in postwar America. Her project contributes to our understanding of the rhetoric of the military-industrial complex, institutionalized knowledge production, and the "two cultures" debates between the sciences and humanities.
Katie's work draws broadly from rhetoric, history, science/technology studies, and media studies. She teaches on rhetoric and visual media in a variety of courses, and has been consistently ranked as an 'excellent' instructor by UIUC students.
Research Interests
Rhetoric and Public Culture
Mediated Communication and Technology
Education
M.A., Communication, University of Illinois
B.A., Communication and English, Texas A&M University
Grants
Illinois Graduate College Dissertation Travel Award, 2018-2019
Ruth Anne Clark Research Travel Grant, Fall 2017
Graduate College Conference Travel Award, Spring 2019
Awards and Honors
Research Fellow, Illinois Program for Research in the Humanities, 2019-2020
Courses Taught
CMN 340: Visual Politics
CMN210: Public Communication in Everyday Life
CMN101: Public Speaking
External Links