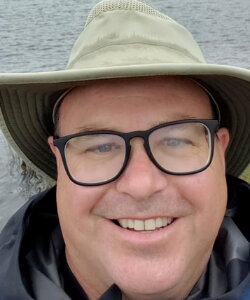 Contact Information
702 South Wright
M/C 456
Urbana, IL 61801
Research Areas
Visiting Assistant Professor
Biography
How do we communicate and organize for social impact that increases economic and social well-being? That is the driving question that guides my research. I am the author of Hyperlocal Organizing: Collaborating for Recovery over Time which explores how grassroots, neigborhood and community organizations build social impact networks to solve complex problems of post-disaster recovery.
Current research explores community empowerment in Scotland through legislative actions that make space for plural, or third-sector, organizations to organize around issues of community agency and energy independence. 
I am also exploring social impact organizing in the for-profit firm through an examination of the organizational structure of corporate responsibility efforts and an exploration of how social impact efforts become institutionalized or deinstitutionalized in these firms in response to external focusing events. Private-sector social impact organizing is not separate from plural sector social impact organizing, rather it it is primarilry intra-organizational and organization-oriented, while plural sector organizing is inter-organizational and community-oriented. Together both processes give us insights into the organizational landscapes needed to achieve economic and social well-being. 
Prior to my career in university research and education, I worked in management consulting, strategic marketing, and tehnology research in the financial services, telecommunications, consumer electronics, and packaged food industries.  While establishing and running my own consulting firm, I began to work closely with nonprofit organizations involved in child protection and sustainability issues and have served on several nonprofit boards. 
Education
Ph.D         Rutgers University, School of Communication and Information 
MCIS,       Rutgers University, School of Communication and Information 
B.A.          History, Political Science; Rutgers University, New Brunswick
Undergraduate Associate, Graduate Fellow; Eagleton Institute of Politics, Rutgers University