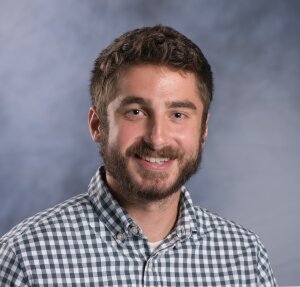 Contact Information
702 S Wright St 3001 LH
MC-456
Research Areas
Biography
Daniel DeVinney is a PhD student at University of Illinois and studies visual rhetoric and public discourse.  His research investigates how visual culture shapes beliefs, collective identity, and ideas about the future. His work has explored these topics in photography, political posters, graphic design, and rhetorical vision.
His dissertation investigates the visual logics of the post-racial imaginary. This project aims to uncover the visual infrastructure (composed of specific types of images, gazes, and strategies) that guided ideas about race during the Obama era. In this way, this project interrogates how post-racial visuals laid the rhetorical grounds for new forms of racism, bolstered white supremacy, and disempowered people of color. He argues that these visual logics ask us to look some places and not others, to see some features and ignore others, to recognize some bodies and disregard others.
In short, this project asks: how does post-racialism ask us to look? 
Research Interests
Rhetoric and Public Discourse
Education
M.A., Communication, University of Illinois
B.A., Communication & Classical Studies, Hope College
Awards and Honors
Stafford L. Thomas Outstanding Service Award - UIUC 2020: Department of Communication
Cushman Top Student Paper Award – NCA 2020: Visual Communication Division
Top Student Paper Panel - NCA 2019: Visual Communication Division 
Top Student Paper Panel - NCA 2018: Visual Communication Division
Robert Gunderson Top Student Paper Award – NCA 2017: Public Address Division
Courses Taught
CMN 101: Public Speaking 
CMN 321: Strategies of Persuasion 
CMN 323: Argumentation 
CMN 340: Visual Politics 
Recent Publications
DeVinney, Daniel J. "Legitimizing the First Black Presidency: Cinematic History and Rhetorical Vision in Barack Obama's 2008 Victory Speech," Southern Communication Journal, 86:1, 5-16. (2021).