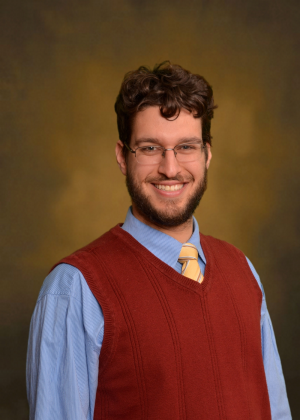 Contact Information
3001 Lincoln Hall,MC-456
702 S. Wright St.
Urbana, IL 61801
Biography
Donovan Bisbee is a doctoral candidate in the Department of Communication at the University of Illinois at Urbana-Champaign. His research focuses on how legal arguments develop and circulate in public life. Although legal discourse is often characterized by a technical vocabulary, arguments about  rights, justice, and the bounds of state power inflect public discourse and address audiences far beyond courtroom doors. His dissertation examines how  presidents have redefined the nation and its Constitution through rhetorical conflict with the judiciary in times of national crisis. It explores the  presidency as a historical, political, and communicative institution and excavates the arguments with which powerful presidents have remade their office, the judiciary, and the nation. 
He has published scholarly work in Rhetoric & Public Affairs and is developing an  article manuscript on Andrew Jackson's veto messages.
Research Interests
Rhetoric and Public Discourse
Communication and Culture
Education
M.A. University of Illinois, 2014
B.A. Wabash College, 2012
Awards and Honors
2019 Ruth S. and Charles H. Bowman Award, Department of Communication
2018-2019 Nina Baym Dissertation Completion Fellowship
2018 Jesse Delia Outstanding Article Award, Department of Communication
2014 James L. Golden Outstanding Student Essay in Rhetoric Award, National Communication Association
Courses Taught
CMN 396: Communication and Law in Everyday LIfe
CMN 340: Visual Politics
CMN 211: Business Communication
CMN 111/112: Oral and Written Communication I and II
CMN 101: Public Speaking
Highlighted Publications
Journal Articles
Bisbee, Donovan. "Driving the Three-Horse Team of Government: Kairos in FDR's Judiciary Fireside Chat." Rhetoric & Public Affairs, vol. 21, no. 3, 2018, p. 481-522.